Investor Relations
The industry leader
As the global leader in offshore drilling, we are focused on strong operational execution and balance sheet management to enhance liquidity while utilizing our technical capabilities to strengthen our market leadership.
Transocean Ltd. News
July 29, 2019
July 25, 2019
July 2, 2019
Fleet Status Report
The Transocean fleet status report comes out every quarter and includes contract information, drilling status and planned out-of-service time for every rig in the fleet.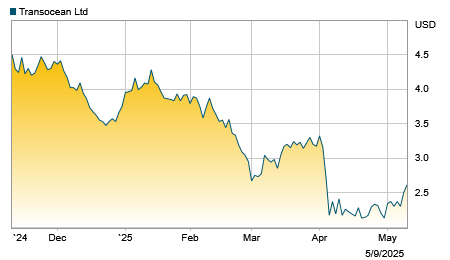 Copyright West LLC. Minimum 15 minutes delayed.
Webcasts
Tuesday, July 30, 2019 9:00 AM EDT
Tuesday, April 30, 2019 9:00 AM EDT
Tuesday, February 19, 2019 9:00 AM EST
Annual Report
Transocean's recent financial history, back to 2012, is available here, including annual and quarterly reports and proxy statements.
Click here to view the Transocean 2017 Annual Report